Can faith communities help heal the planet?
We think so! And we invite you to join Ecumenical Ministries of Oregon, the Oregon Clean Power Cooperative and the Corvallis Sustainability Coalition as we convene faith communities and their leaders across the state in a collective effort to reverse global climate change, and make our communities more resilient in the face of fires, earthquakes and other natural disasters.
With a clear vision of building visible rooftop solar arrays on churches, synagogues and other faith-based organizations all over Oregon, the project aims to empower local communities to work together to tackle our common climate threat.  
You and your faith community can help lead the way for the widespread adoption of community-owned, locally-generated renewable energy in Oregon. And every faith organization can get involved, whether your roof is suitable for solar or not.
Save Money. Save the Planet.
You and your faith organization can participate in four ways:
1) Educate others about the campaign.
2) Invest in the campaign's projects, which will include solar at faith communities, disadvantaged communities and Tribes. Individual congregation members and your organization can both invest. You may want to use an endowment fund to match investment from members.
3) Buy your power from off-site community solar.
4) Host a solar array on your organization's roof, with our technical and financing help.
You can do one or all of these.
We don't own our building. Can we still participate?
Absolutely! If your building owner is willing, you can put up solar panels and the owner can benefit from the tax credits for solar. And if not, you can subscribe to community solar, and invest in solar projects for Tribal or disadvantaged communities.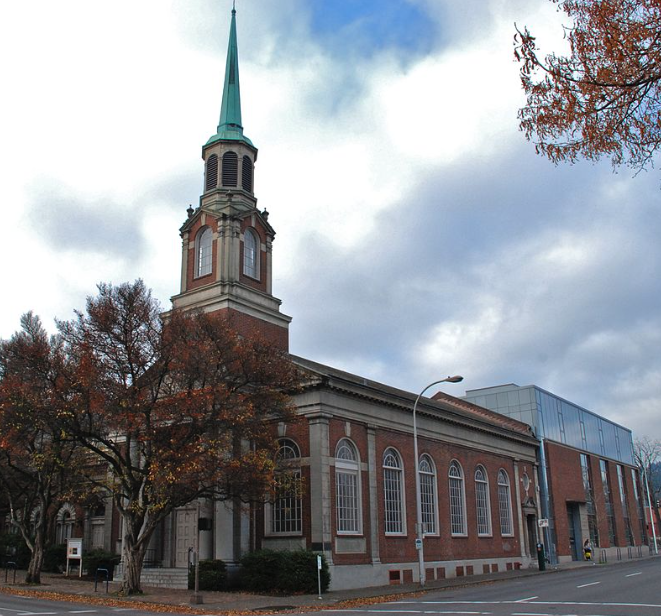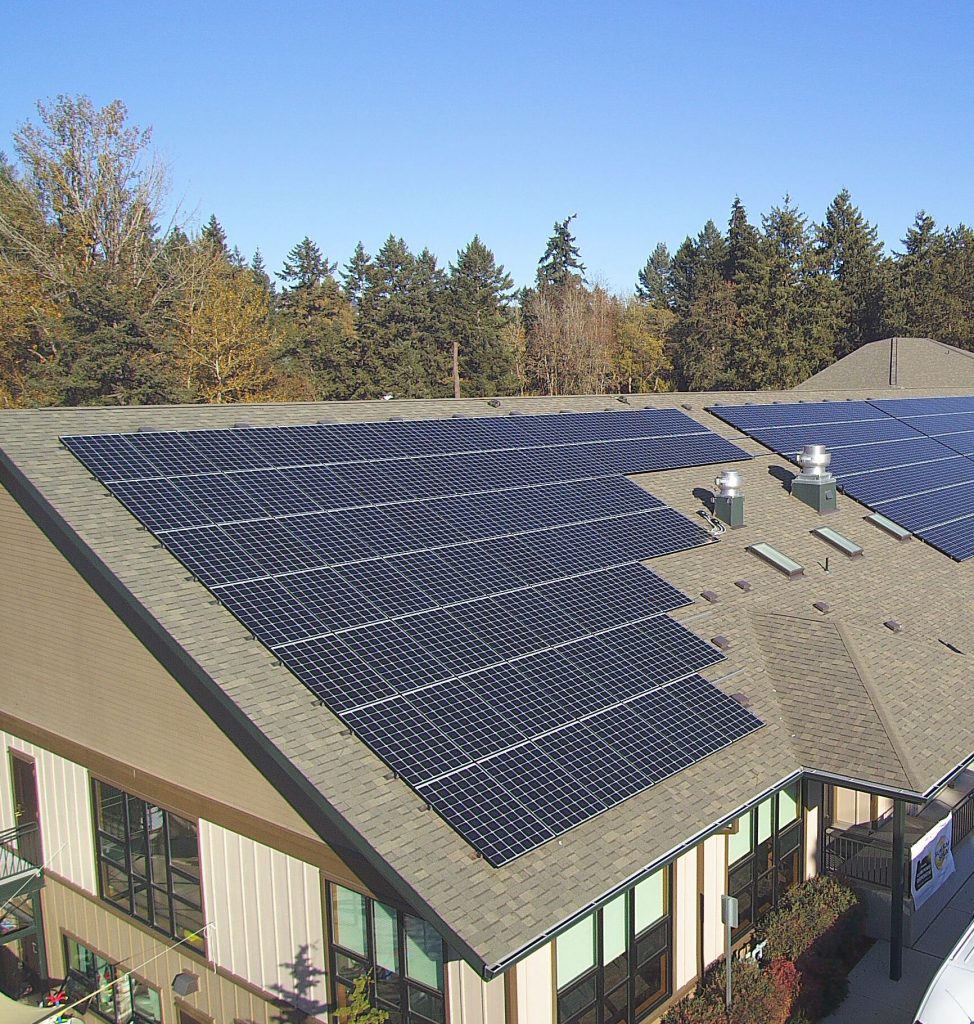 How do we know if our roof is suitable?
Nationally, only about one quarter of roofs are suitable for solar panels.
To determine if your roof will work, we go through a process that can take several months, and includes evaluating:
Orientation: South-facing solar panels produce the most electricity over the course of the year. East/west-facing roofs produce a few percent less, making their payback time longer. Flat roofs work fine, north-facing roofs don't.
Shading: Trees, chimneys or buildings on the south are going to be a problem. To the east or west, it will depend on their height and distance from the solar panels. Energy Trust of Oregon requires a minimum of 80% sun. Flat roofs with open space are fine.
Stucture: Solar panels generally weigh 3 – 5 pounds per square foot, so making sure your building structure can support that is essential. Most newer buildings are fine.
Roof age / condition: It's generally preferable to install solar panels on roofs that won't have to be replaced anytime soon. That's because solar panels today carry performance guarantees of 25 years or more, and removing and replacing solar panels from most roofs is expensive. Energy Trust of Oregon requires at least 10 years of life left on a roof. Metal roofs, which are generally long-lasting, are ideal.