Community solar lowers the cost of solar power by allowing people to put up solar panels together, rather than on their individual roofs. Building one larger solar system is less expensive than installing solar panels on lots of smaller roofs, and lets more people participate, including renters and people with roofs that are shaded, too small, or facing the wrong way for solar panels.
Oregon's Community Solar Program is governed by the Oregon Public Utilities Commission, and is open to people who get their power from Portland General Electric, Pacific Power, and Idaho Power.
Oregon Clean Power's first project for PGE customers, Solar Harvest, has started producing power and is now taking signups. Our projects for Pacific Power customers are under development. These include:
Blackbird Solar
Oregon Pear Solar (agrisolar research with OSU)
Medford Community Solar
If you're interested in participating, please fill out the form below.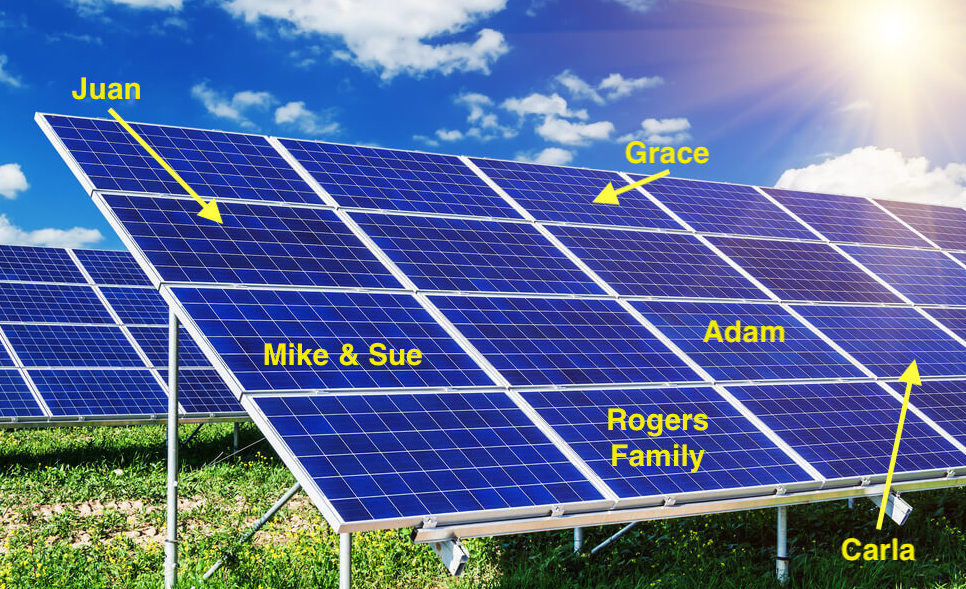 Here's how it works:
Oregon Clean Power identifies a location and builds the solar array, and manages it once it's built.

You purchase as many solar panels as you want, up to amount needed to power your house.
Or you buy power from the solar project, at rates below utility rates, and with no upfront cost.
The electricity goes into the power grid, and you get a credit on your electric bill, just like the solar panels were on your roof.
Your electric bill goes down while you move to clean and sustainable solar power.  
Yes! I'm interested. Tell me more.