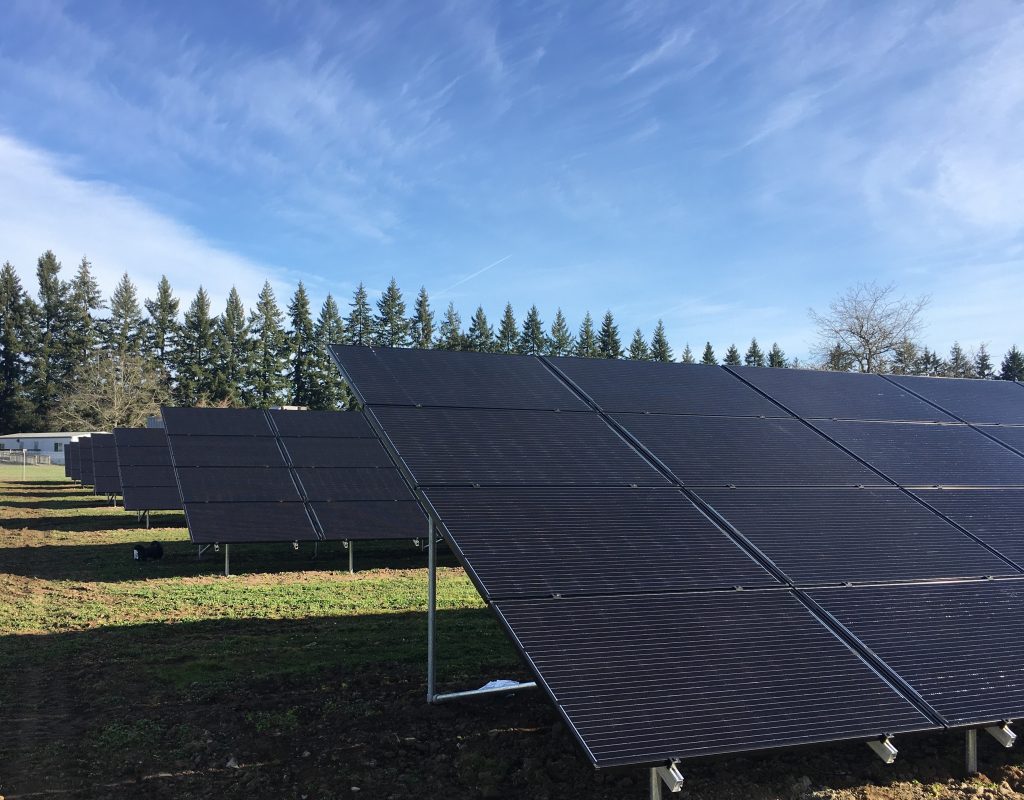 Now up and running!
The Oregon Clean Power Co-op, in partnership with the Corvallis Sustainability Coalition, will install a 150 kW solar + battery project at the Corvallis School District offices. The batteries will provide emergency backup power to keep the District's computer and communications systems running in case a natural disaster shuts down the power grid.
Due to overwhelming interest, investment in the Co-op's project at the Corvallis School District is fully subscribed.
The project still needs some donations, so if you would like to help, please contact us or the Corvallis Sustainability Coalition at info@sustainablecorvallis.org. Or invest in one of our other projects, which will be available soon!
Corvallis School District Investment Summary