Adams Creek Cohousing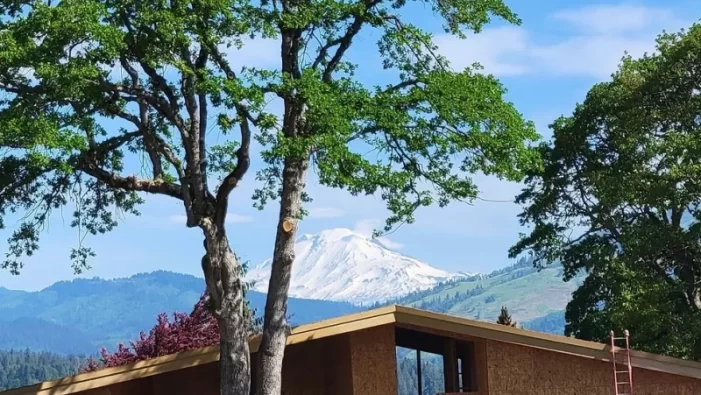 Adams Creek Cohousing is a multi-generational community in Hood River, Oregon focused on sustainability and supporting one another. This will be a "modern village" where we know and care about our neighbors. The community is under construction and expects to move-in in early 2024. It will consist of 25 condominium-style homes plus a large common house with a shared dining area, laundry, two guest rooms, kids' play room, and a deck overlooking the Columbia River and Mt. Adams. A beautiful year-round creek runs the length of the 2.4-acre site.
The project will install 87.4 kW of solar panels on the roofs of three Adams Creek buildings. The solar energy it produces will eliminate an estimated 90 tons of greenhouse gas emissions annually, equivalent to not driving a car more than 182,000 miles each year.
Adams Creek Cohousing Investment Summary
Adams Creek Cohousing Offering Memorandum