Corvallis High School II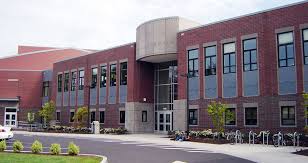 The Oregon Clean Power Co-op, in partnership with the Corvallis Sustainability Coalition, will help finance the installation of 150 kW of solar panels at Corvallis High School. This is the Co-op's second project at Corvallis High School, after the installation of 117 kW of solar in 2018.
Funding for the project will come from Energy Trust of Oregon, from the Corvallis School District, which is required to spend 1.5% of its 2019 school construction bond funds on solar, and from investment by community members through the Co-op. The community investment will let the school district nearly double the amount of solar it can put on CHS.
This project is now fully financed, thank you to all our investors.
Corvallis High School II Offering Memorandum